New Delhi. It would not be wrong to say that the clouds of crisis are surrounded by Bollywood at this time. Whatever movies are going to be released in Bollywood one after the other, they are on target of people on all micro blogging sites. First Aamir Khan's film 'Lal Singh Chaddha', then Akshay Kumar's film Rakshabandhan then Taapsee Pannu's film 'Dobaara', everyone got a fierce boycott on Twitter. When all these three films were released in theatres, they could not show anything amazing in terms of earnings. Especially Aamir Khan's film Lal Singh Chaddha… With this film, actor Aamir Khan was returning to the screen again after 4 years but the film flopped. Even Aamir Khan gave up his fees for the film. Well it was an old thing, now Ajay Devgan and Siddharth Malhotra starrer film 'Thank God' has been caught in controversies even before its release. On the one hand, the film is being strongly boycotted on Twitter. So on the other hand, a case has also been registered in Jaunpur court against director Indra Kumar, actors Ajay Devgan and Siddharth Malhotra regarding the film.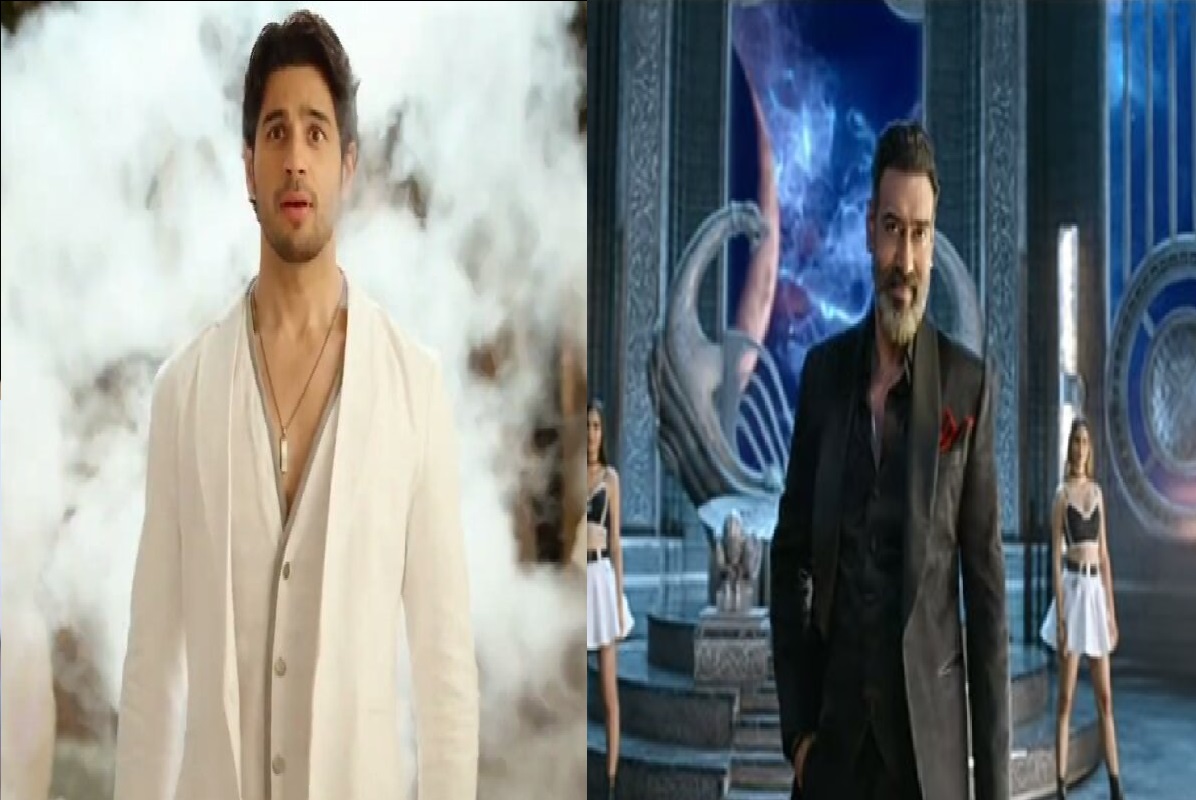 Now the film 'Thank God' caught in a new controversy
Director Indra Kumar's film 'Thank God', which is already embroiled in controversies, has received another setback. Actually, Ajay Devgan and Siddharth Malhotra's film 'Thank God' has been banned in Kuwait. The trailer of this film was released on September 9, after which protests against the film have also started. Ajay Devgan is in the role of Lord Chitragupta in the film. It is alleged that Hindu religion has been insulted through the film. This is the reason why the Censor Board of Kuwait did not pass the film. Now the film will not be able to release there. Apart from this, protests are being witnessed in Karnataka too against the film. Hindu Janajagruti Samiti has demanded a ban on the film in Karnataka.
Watch the trailer of 'Thank God' here
Due to which the film is being opposed
In this film 'Thank God', Siddharth Malhotra is playing the role of a common man who gets killed in a road accident. After death, Siddhartha meets Lord Chitragupta. There their good and bad deeds i.e. sins and virtues are accounted for. According to Hindu mythology, Lord Chitragupta is the one who keeps an account of the good and bad deeds of a person. However, Ajay Devgan has been seen as a new age Chitragupt in the film. Ajay Devgan is seen laughing and joking in coat-pants. Seeing this fun avatar of the actor, there is resentment in a section of the audience about it.
Thank God song 'Manike' released